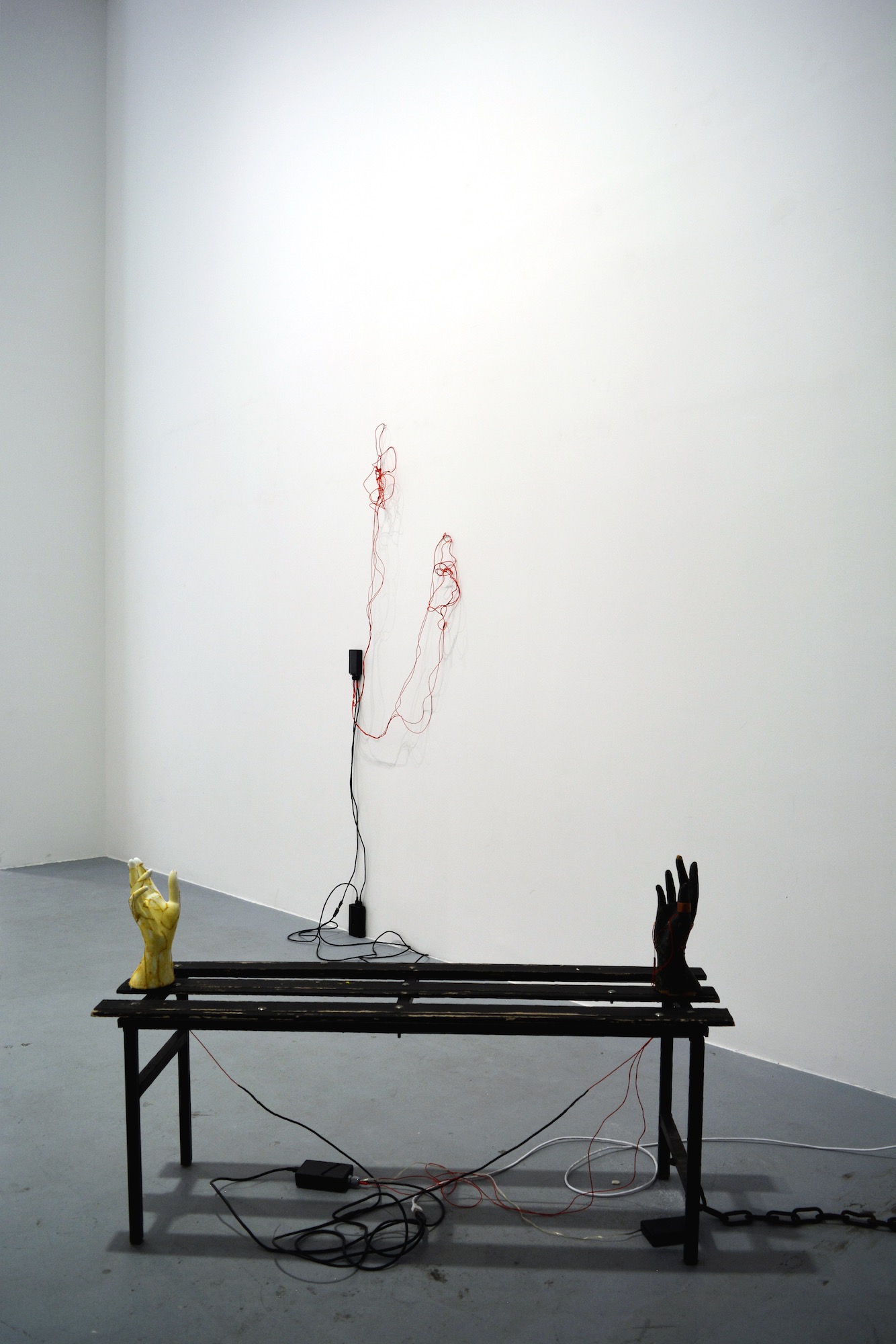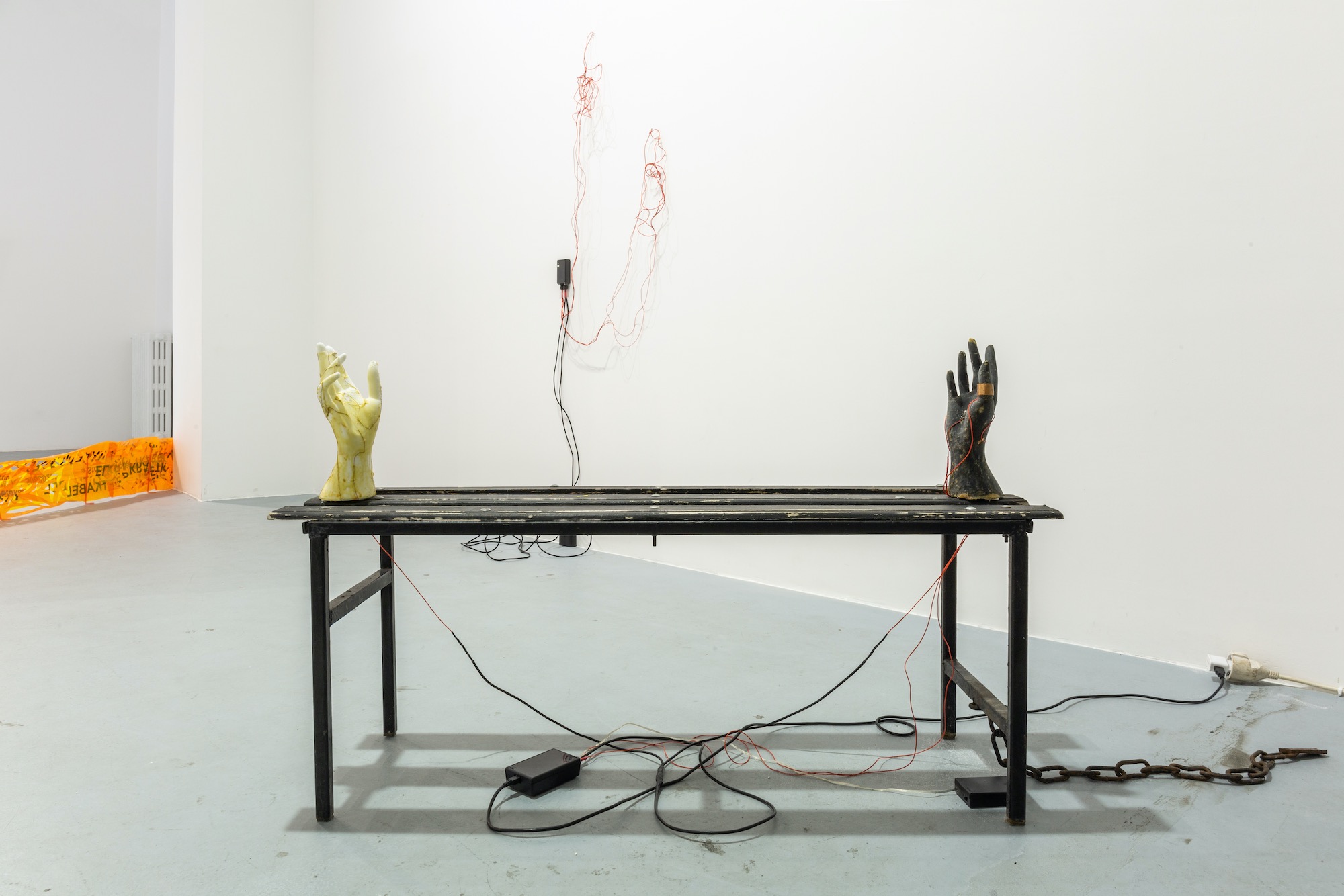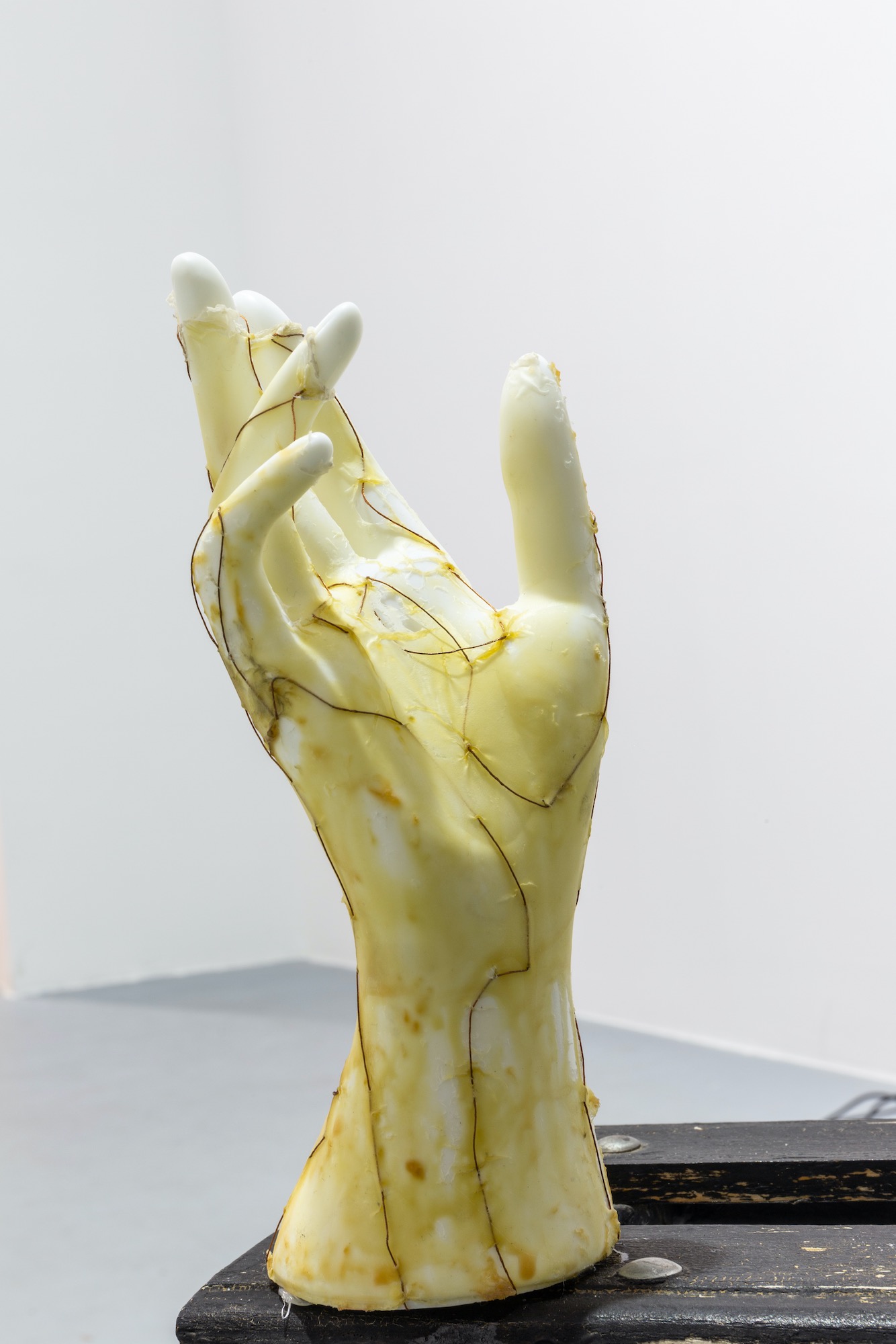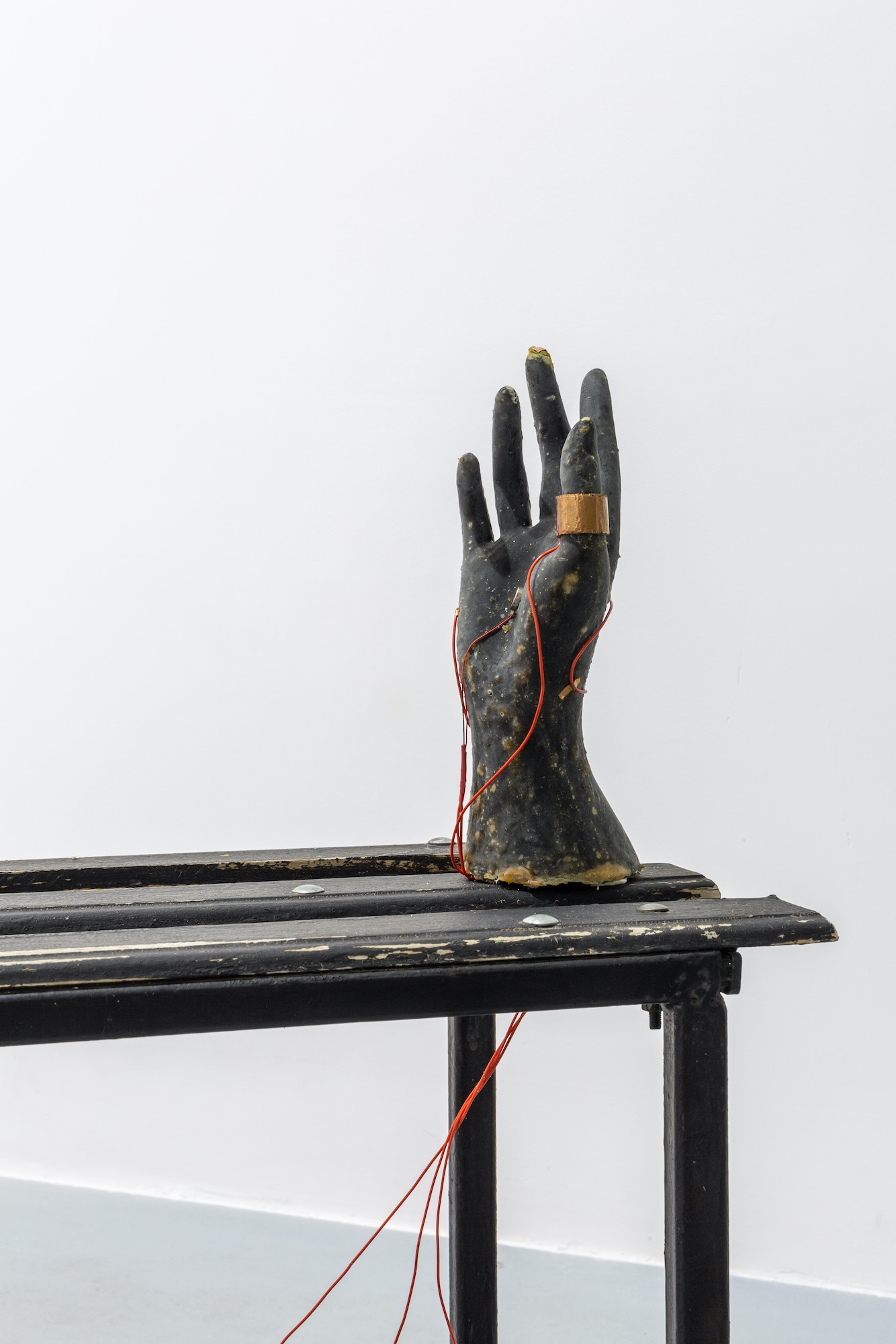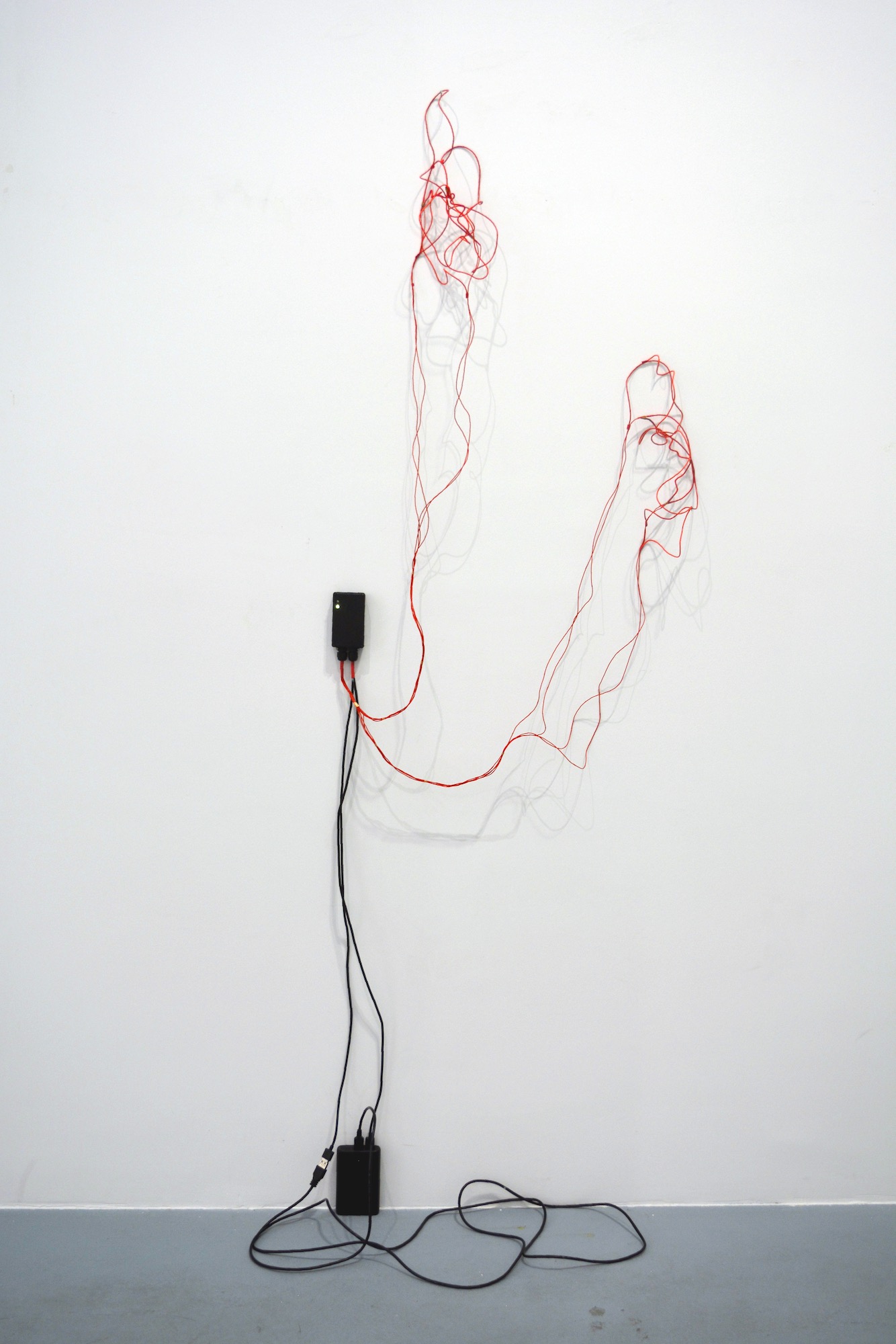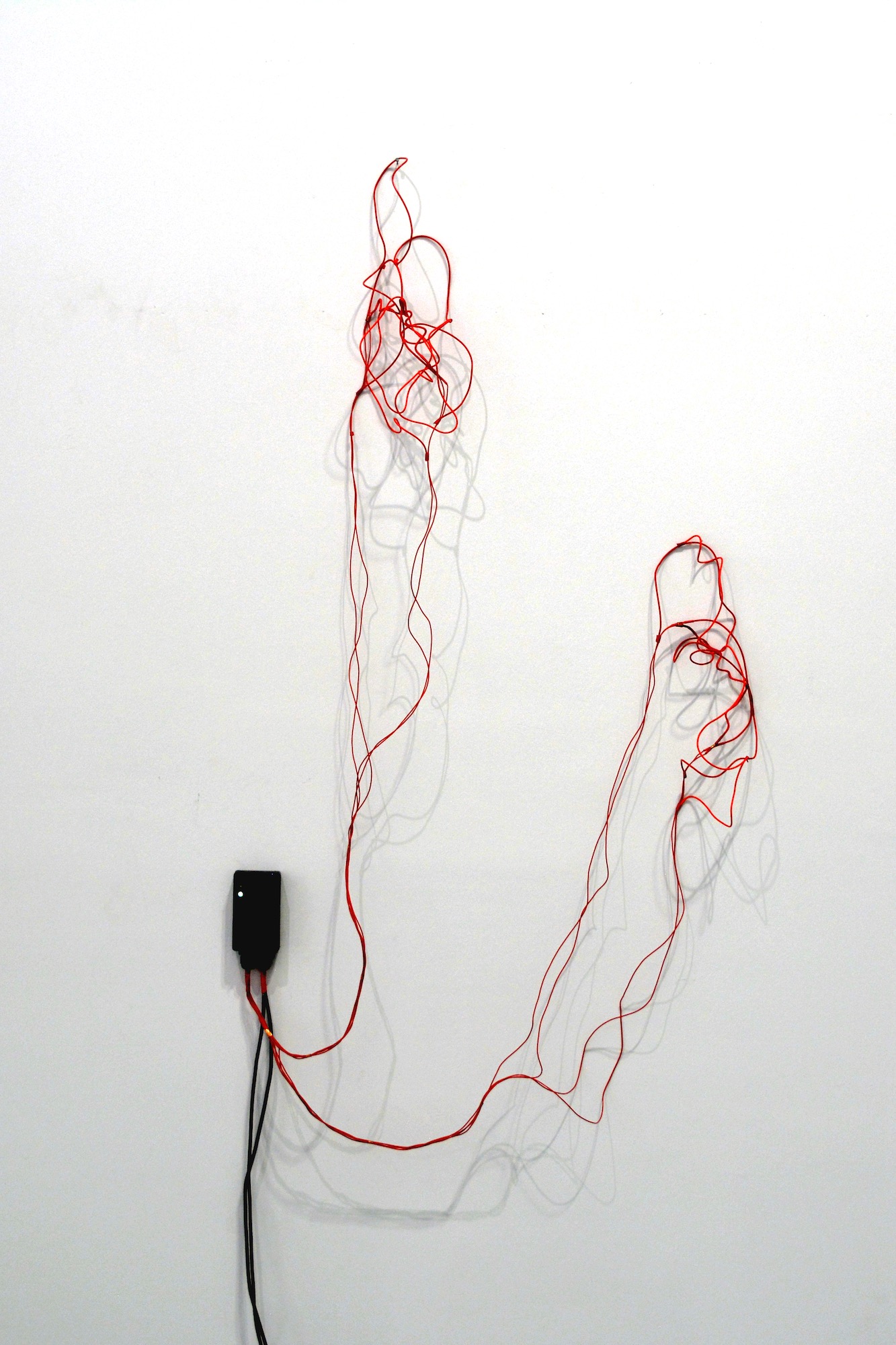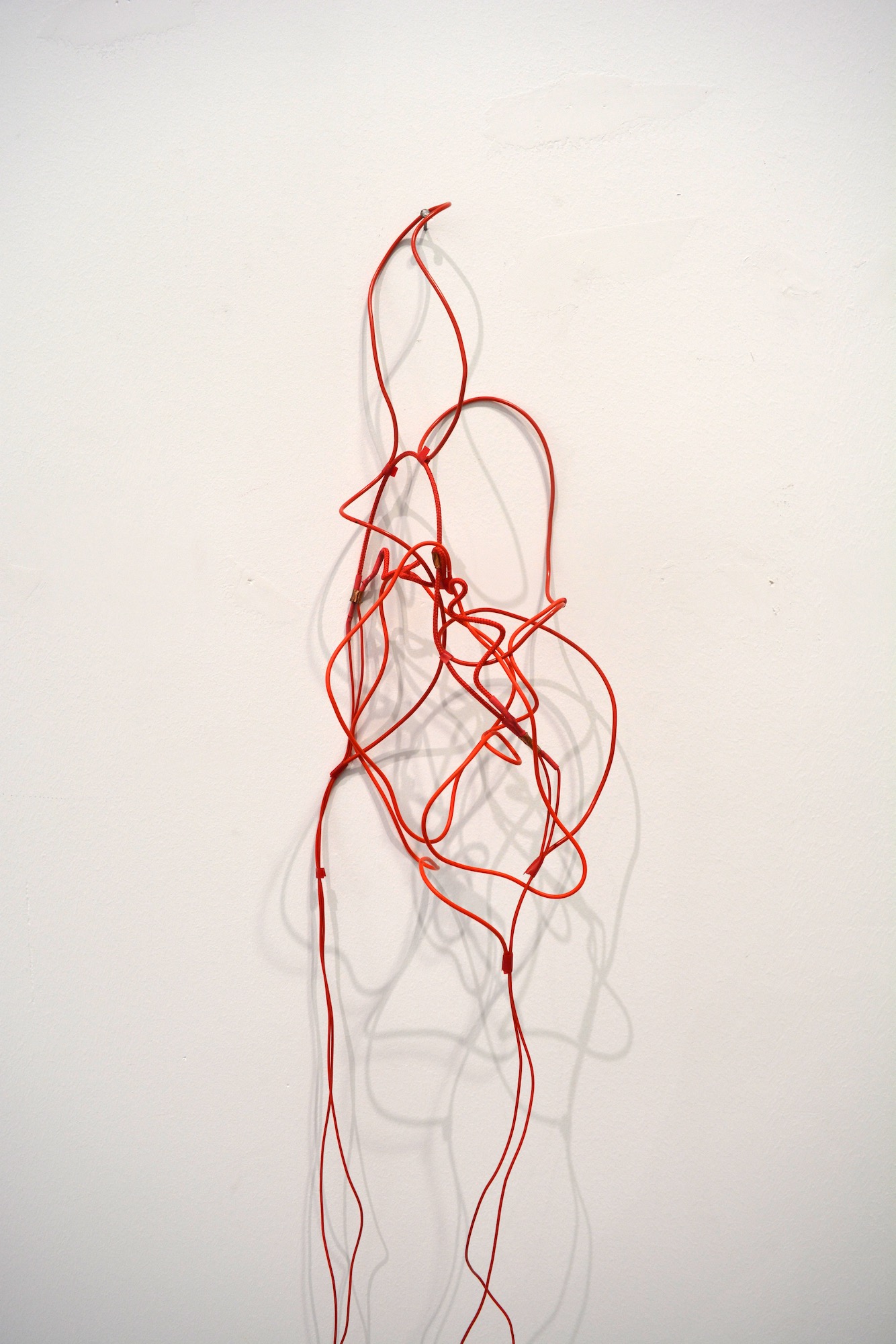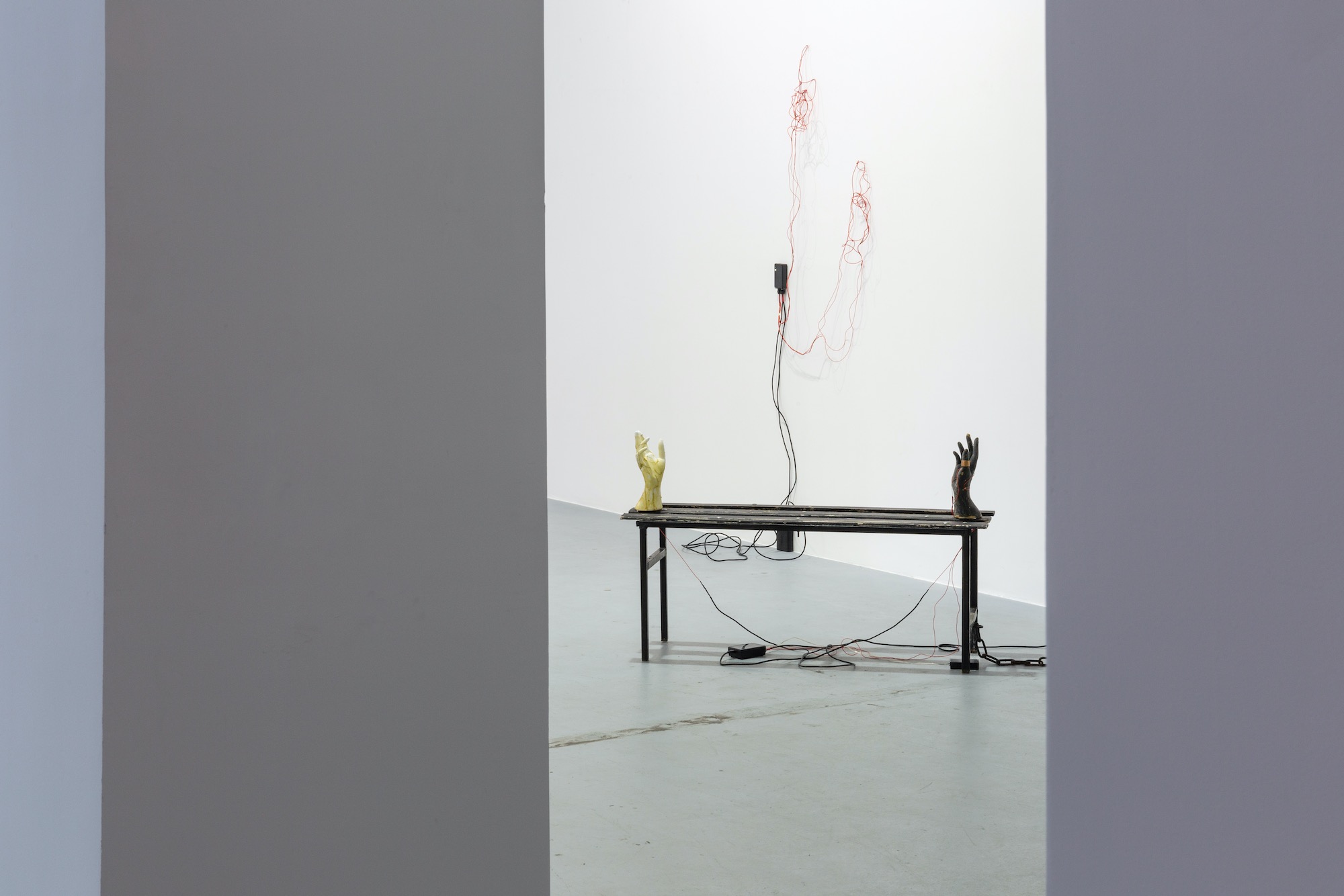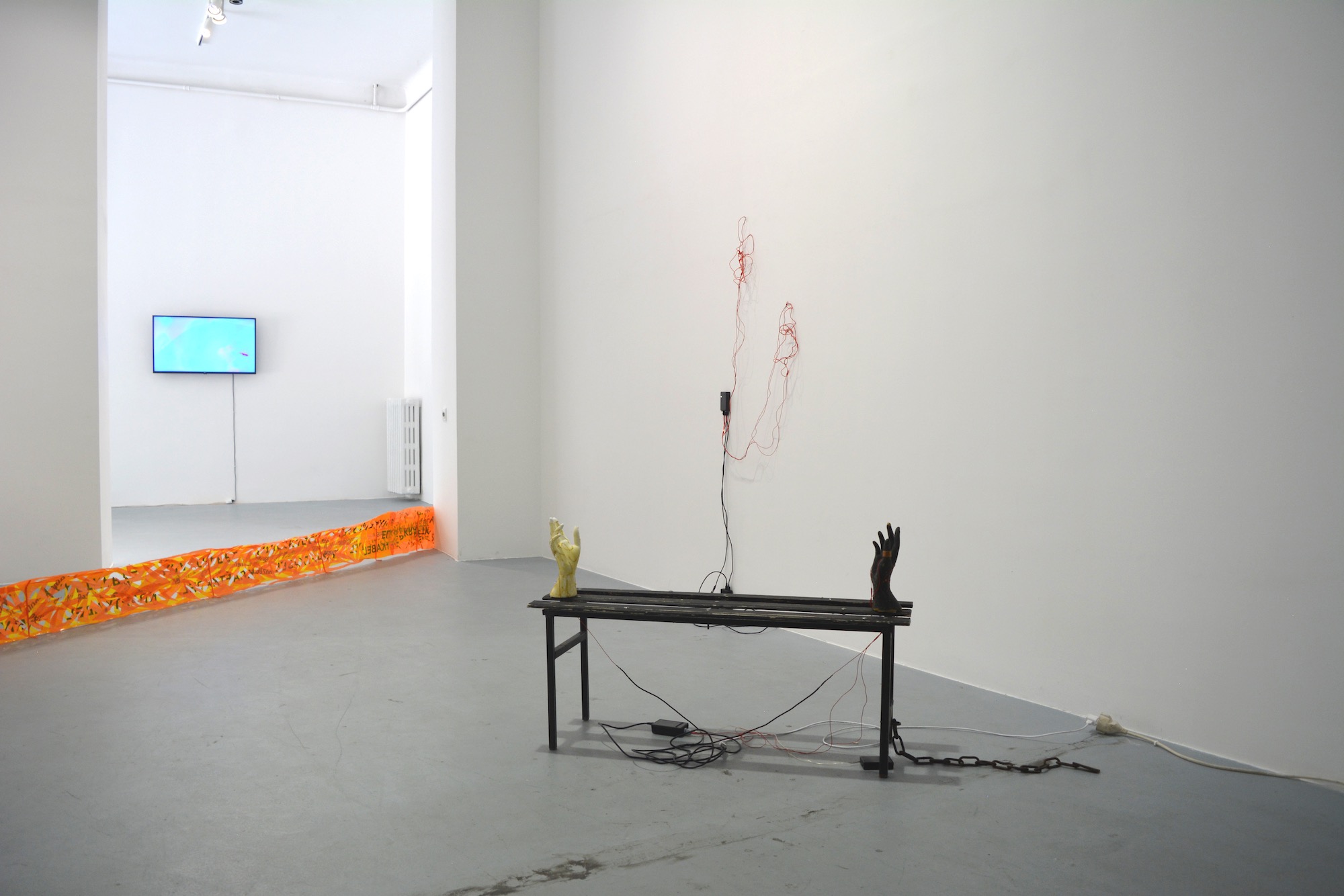 CATALOGUE TEXT

Entanglements make boundaries in the broadest sense hard to define. Animals are using mimicry that asks for recognition of another through imitation as protection while technology shapes us and not the other way around. Various forms of entanglements evolve through thought processes that are not distilled but ever-changing.

What are we becoming? And for whom do we transform?

Entanglements is a group exhibition that brings together local and international artists. Through a wide range of perspectives and entrance points, the group of artists was invited to meditate upon the topic of entanglement from each of their own positions.
ARTWORK DESCRIPTION

Mœræ is an interactive installation that explores the poetics of remote touch through sensors and smart materials in the form of a tangible and wearable object.

Interdependency and causality of physical movement between two or more agencies has been enhanced through network communication within these materials, changing the structure of the thread not only in visual but in molecular sense. Embodying the questions of fate and causality through a myth, this project materialises our intertwined presence where touch travels further than the limits of its skin.